FP&A Cash Manager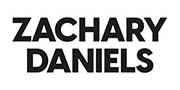 Description

FP&A Cash Manager | Leading Sports Brand | £45,000 - £55,000 + Bonus and fantastic Benefits | Cheshire | Hybrid role

 

Zachary Daniels are proud to be working with this leading sports brand in support for their continuous growth. We are looking for a Qualified highly motivated Finance Manager to join the team. You will ensure the group accurately manages, forecasts and reports its cash position. This will include developing and maintaining a rolling 52 week forecast cash flow with an emphasis on the next 13 weeks for five companies in the group both in the UK and Germany.

The role requires an individual who is a natural team player, enjoy challenge and pace and being part of an exciting business.

 

Key Responsibilities

Take ownership of the group cash flow forecasts
Create weekly cash flow forecast variance analysis for CFO and monthly cash flow variance analysis per entity to present at board level.
Work with thee various stakeholders in the business to ensure the assumptions and projections in your forecast are accurate.
Review actual cash flows and highlight risks and opportunities e.g. opportunities to improve our working capital management.
Continually improve our forecasting methodologies and processes.
Input into the budget process each quarter.
Build cash flow forecasts for new acquisitions.

 

Essential skills and experience

 

Qualified accountant (ACA, CIMA, ACCA or equivalent)
Strong Excel modelling - can build complex financial models that can be understood by stakeholders around the business.
Extremely strong critical thinking and attention to detail - you will be responsible for making sure we have enough cash to fund our business, we need the numbers to stand up!
Great project management skills - you need to be able to work with stakeholders at all levels of the business to get their forecasts on time and make sure they align with each other.
Strong communication skills and confident working with stakeholders across the business including CEO and senior leadership.
Team player: you see your work as part of the team's overall plan, and within that, you're happy either driving your own project or supporting team members with theirs.
Ownership mentality: don't just execute what's asked of you, but question whether we've asked you the right question or if it could be done a better way.
Can-do attitude - This is a fast-paced environment, you need to be resilient and calm under pressure.

Package

£45,000 - £55,000 + Bonus and fantastic Benefits

Zachary Daniels and our client are both equal opportunity employers. We celebrate diversity and are committed to creating an inclusive environment for all employees.