Sourcing & Production Coordinator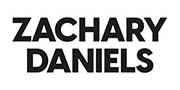 Description

Sourcing & Production Coordinator - Luxury Womenswear

Central London

 

 

A luxury British womenswear brand renowned for their classic collections is currently recruiting for a Sourcing & Production Coordinator with multi-product womenswear and Zedonk experience to join its established production team.

 

As a Sourcing & Production Assistant you will be responsible for managing the critical path using Zedonk ensuring deliveries arrive on time, daily communication of raw material with suppliers and factories, support with price negotiations and costings, working closely with internal design and development teams, reporting directly to the Head of Product.

 

The ideal person must have previous fashion production and/ or sourcing experience working at a similar level for a premium or luxury fashion brand. You must have exceptional experience managing the critical path, working with UK & overseas factories and suppliers. Be proficient using Microsoft Office programs and Zedonk, have excellent knowledge of garment construction, wash-care labels and the life cycle of a garment along with general studio administration.

 

In return you will be rewarded with the opportunity to join the production team of a successful British fashion brand who offers career progression and great company benefits.