HR Business Partner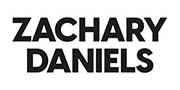 Description

HR Business Partner - Ireland

Sector; Premium Luxury / Cosmetic / Healthcare

Ideally living location; Dublin, South Dublin, North Dublin, Meath, Wicklow regions, however open to other living locations.

€50,000 - €55,000 + Excellent Package


We at Zachary Daniels are recruiting for an established and well recognised organisation seeking to recruit a newly recreated role of HRBP to support the continued growth in the ROI market.

This a great time to join as the business continues its growth in both the UK, NI and ROI market and is an employer of choice. This company is a premium retailer that offers exceptional one-to-one customer environment while adhering to extensive compliance.

Key responsibilities will include;

You will support the people agenda by meeting the business goals and work closely to develop the people strategy in partnership.
You will be out in the field building relationships with both the Branch Managers and stakeholders, gaining the understanding of the individual locations needs in; Recruitment, starters, inductions, development plans, hr generalist issues and promoting best practices.
Work closely with other Hr functions to ensure consistency with general administration and completion of the people life cycle.
Address day to day Hr issues as they arise.
Provide sound and commercial advice on employment , performance and talent management as the specialist.
Monitor performance management and development processes, ensuring they are aligned with the business.
Identify and develop plans for employees through PDP's and offering training tools / advice as required.
Attending team meetings where required to build relationships and develop forward planning and needs within each regions branches.
Overing seeing a remit of up to 4-5 locations in ROI and grow with the business as new sites continue to open across Ireland.

The Candidate;

You will be an experienced HRBP or Hr Advisor or Hr Generalist with up to 3 years, ideally working in a like for like environment; Telecoms, Cosmetic, Healthcare, Premium or Grocery.
Have a strong understanding of employment law and practices.
Have experience of the overall people lifecycle.
Have excellent organisational skills and attention to detail.
Enjoy being proactive as well as reactive to meet the demands of a premium but fast paced environment.
Ideally you will have experience working in a large single site retail organisation or alternatively multi locations.
Degree educated, highly desired to be CIPD qualified / essential part qualified.


Offering a highly competitive salary up to €55,000 + company bonus potential, Pension contribution, life insurance + much more. To establish more information send your cv to and a specialist Consultant will be in touch.





Keywords; Retail, Grocery, Fashion, Cosmetic, Luxury, HR Advisor, Hr Generalist, L&D, Hr Manager, HRBP, Graduate HR, Business Manager, Area Manager, Hr Graduate, Dublin, North Dublin, South Dublin, Kildare, Cork, Ireland, Wicklow, Athlone, Limerick.