Payroll Assistant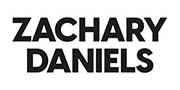 Description

Payroll Assistant - Dublin 24


We are currently representing a big box retailer seeking to add to their existing Finance team. Over the next 12-18months the payroll function will double in work load, were you will be responsible for over 500 employee's or more. This is a fantastic opportunity for an individual that is ambitious and keen to develop an grow their career or a recent graduate seeking to make that first step in their career.



Below is some of the daily responsibilities of this role;

Completing of new and existing employee contracts and managing the overall data.
Anylising and maintaining the accuracy of the timekeeping records of employees.
processing salary and payment calculations including; new starters, P45, P60, Pensions, student loans, SSP, mileage, travel expenses etc.
Ability to work closely with confidence with the tax authorisities across both the UK and Irish market.
Managing and completing daily enquiries from employee's on salary payments and deductions, resolving within a timely manner.
Working as part of a team, reporting into the Payroll Team Lead.

What will you need to be successful and challenged;

You will have experience and knowledge of multi payroll systems and be highly skilled in excel.
You will be detailed, organised and have exceptional planning skills to maintain your own workload.
It would be desirable if you have accountancy firm (Dealing with multi clients payroll) or retail market experience.
Exceptional skilled in excel is essential
Desirable to have a Business Administration, Finance or Business Management Degree.


You will be offered a highly competitive starting salary with benefits, working hours will be Monday to Friday.

To find out more send your cv across by clicking apply and a specialist consultant can get in touch with further details, job description and discuss the company directly.

Keywords; Payroll Officer, Payroll Department Manager, Payroll Manager, Finance Manager, Senior Payroll Administrator, Dublin, D24, Naas, Newbridge, South Dublin, Kildare, Dundrum, Rathcoole, Leincester, Tallaght, Ireland, West Dublin, Retail, Discount, Head Office, Payroll Accountant.