Assistant Merchandiser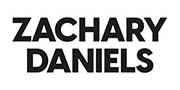 Description

Zachary Daniels are proud to be partnering with an established retailer who are currently experiencing a successful period of trading now coming out of the pandemic. This retailer operates 100 stores in the UK as well as a successful e-com business.

As the Assistant Merchandiser you will be responsible for running category reporting and analysis whilst managing your categories stock levels. You will work closely to your buying counterparts to establish market leading ranges for the customer. You'll also conduct market research for next opportunities with your wider product team, implement promotion activity to grow sales for your department.

Some responsibilities include:

Working with Merchandiser to ensure all ranges have a clear pricing architecture, whilst being mindful of the competition and any promotional activity you wish to implement.
You will be responsible for reviewing analysis into supplier profiles, colours, and mixes throughout the product offer. You will report weekly and quarterly for senior management on your current trade highlights and actions.
As part of the Merchandising team you will assist in managing the WSSI and OTB to ensure sales and stock targets are achieved.
Constantly monitor and review online performance in order to potentialise profit
Co-manage system uploads and running reporting on a daily basis
Assist in current and new range plans with your buying and management teams
Participate in the Monthly Re-forecasts by de-risking the stock file with cancellations, phasing, re-buys and newness.

My client prides themselves on their culture as they have been a key player in the UK High Street for 150 years.