Head of Commercial Finance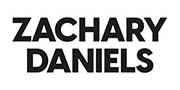 Description

Head Of Commercial Finance | Liverpool (Hybrid) | £70,000 - £90,000, plus bonus, 25 days holiday, discount, benefits and future EMI/Equity | Hospitality, Leisure & Entertainment

 

This is a PE backed start-up destined for big things. The investors haven't missed with any of their recent projects and there's no reason to suggest this will be any different. Working with an energetic, highly ambitious Chief Executive and Management Team, backed by seasoned PE stakeholders, this is a rapid growth opportunity. The business will likely go through a transaction in roughly the next 3 years. The business is expected to have 10+ sites by that time.

 

About the role

 

The title of this role is Head of Commercial Finance, in truth, on one day it could be a Financial Controller, the next it could be a Finance Director. What we are looking for is someone who can do it all, in time this role will become an FD in title but always with a commercial edge.

We are looking for a high flier who has a strong background from either a large practice or large fast moving consumer facing business looking to take a bigger role in a smaller business. The first 18 months setting up the business will be intense, on the other side of that period will be further rapid growth, high level of reward and recruitment of a team.

 

Key responsibilities

 

Responsible for everything financial
Management Accounts, Financial Accounts, Balance Sheet, some transactional until team recruited
Budgeting, forecasting, modelling
Business partnering, business plans
Business case appraisal
Board reporting and presentation to PE investors
Recruitment of a team after 12+ months

 

Person profile

 

ACA, ACCA, CIMA qualified
Large practice background / Commercial edge
Hospitality, Leisure, multi-site or consumer experience desired
Experience within a fast moving, change & transformation environment will be beneficial
Proven commercial and business partnering skills
Excellent communication skills (written, verbal, presentation)

 

Package

 

£70,000 - £90,000, plus bonus, 25 days holiday, discount, benefits and future EMI/Equity

 

BBBH 24246

 

Zachary Daniels and our client are both equal opportunity employers. We celebrate diversity and are committed to creating an inclusive environment for all employees.