Internal Controls Accountant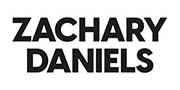 Description

Financial Accountant - Internal Controls

International Luxury Retail Group

Permanent

Up to £55,000 + Bonus + Benefits + Progression

Leicester

 

An exciting opportunity for a Qualified Accountant to join a fast-paced, dynamic, FTSE 250 Plc, which has achieved double digit year-on-year growth. Reporting to the SOX Program Manager, this role is newly created and is responsible for assisting with the establishment, design, and implementation of an effective SOX controls framework.Due to the Government's proposal to strengthen the UK's internal controls regime ('UK SOX'), our client is looking for an Internal Controls Accountant to assist with the current controls project to ensure that the Group complies with UK SOX requirements.

You will play a key role in ensuring a strong internal control environment is maintained and actively involved in supporting business-wide process & control improvement along with process documentation, testing and remediation. You will also provide technical guidance and advice to control owners for remediation of internal control gaps.

 

Requirements for the role

Prior SOX implementation or testing experience and / or experience as an auditor covering clients that were subject to SOX reporting.
Good knowledge of control frameworks, risk management and the internal audit process
Strong understanding of accounting standards (IFRS)
Proven experience of identifying internal controls risks and implementing controls improvements

 

Key skills

Newly Qualified Financial Accountant or Internal auditor (ACA, CIMA, ACCA, IIA etc.)
Flexible / pragmatic approach with an understanding of how controls are implemented and applied in a commercial retail environment
Self-starter with initiative and drive to challenge status quo
Great communication skills, both written and verbal
Highly accurate and good attention to detail
A self- motivated and proactive person who can work well under pressure
Prior data analytics experience is also highly desirable. Core Accountability's
Assist with ensuring that controls are properly designed for all in scope processes and global entities
Rigorous testing of controls through gathering documents, and reports data related to internal control processes over financial reporting
Responsible for continuous updating of process documentation and risk/control system
Assist with ensuring the timely implementation of corrective actions necessary to remedy deficiencies identified through testing key internal financial controls
Provide technical guidance and advice to control owners for remediation of internal control gaps.