Marketing Executive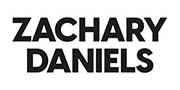 Description

Marketing Executive

Big Box / Corporate

Online and off line content.

We at Zachary Daniels are currently seeking for an Experienced Copywriter / Marketing Executive in the Co. Galway, Athlone region. We are representing a highly recognised company that is a market leader in their field, you will not only be joining a company for a job opportunity, you will have the opportunity for a career path.

You will have experience in this highly demanding sector with a minimum of 3 years across both online and off online. Demonstrate your experience in writing copy, headlines, emails, and social postings.

Excellent attention to detail while forefiling the demands of working in a fast paced environment with tight deadlines, will have a natural ability to maintain high standards in English grammar.

Good attention span for proof reading, editing and identifying discrepancies within both online and off line as this is the finished result and bases of this company in the market.

You will work closely with the SEO, Buying team and Digital teams on site to get the right level on information to market of product ranges to the consumers.

As much as you are required to represent the tone of this business you will need to have a flair for being creative with script writing for; magazines, TV and social media.

You will have the autonomy to manage you own media budgets and ability to stay within your budgets and timelines.

This is a fantastic opportunity for an experience Marketing Executive seeking to set a career path with a high recognised company which in hand comes with a highly competitive salary (DOE) and excellent Benefits;

What will you be rewarded in joining;

Highly competitive Salary
On site Parking
Excellent benefits in; Maternity, Paternity and Pension with length of service.
Recongisation of loyalty and working for the business
Cycle to work scheme
Staff discount on company product ranges.
With lots more to offer.

If you feel you have the experience and skill set for the above or would like to know more send your cv today by clicking on the link as this will not be available for long and will be interviewing soon.

Keywords; Marketing Executive, Content Marketing Executive, copywriter, Digital and Social Media, Senior Marketing Executive, Marketing Assistant, Ecommerce Marketing, Digital Content, Art and Marketing Executive, Senior Copywriter, Ireland, Dublin, Galway, Roscommon.