Digital Campaign Executive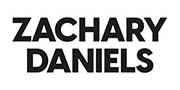 This job does not exist anymore.
Try running a new searchor browse our vacancies.
Or fill in the form below to receive job alerts.
Description

Digital Campaign Executive | International Leading Retail Group | Up to £30k| Central London Office

One of our biggest, boldest and best-known retail clients are looking for a new Digital Campaign Executive to join their central London digital marketing team. You will be joining a company with a strong portfolio of enviable market leading brands. The company also boast a fantastic reputation for employee growth and progression.

As the Digital Campaign Executive you will be involved in a number of different areas across the digital marketing team.

You will be involved in:

Supporting end to end digital campaign delivery
Planning activity, collating and organising creative assets
Briefing channel owners on campaigns and working with stakeholders
Monitoring campaign performance
Compiling performance reports with post-campaign analysis, providing key insights
Keeping the marketing calendar updated with campaign activity
Providing weekly reports
Keeping track of campaign budgets and revenue
Ensure rate cards and media kits are updated

Experience / skills needed:

Prior experience within a professional digital marketing role
Ability to work within a fast paced environment
Strong relationship builder
Meticulous attention to detail
Highly organised
Self-drive & Motivation

If you're looking for a step in the right direction then this Digital Campaign Executive role is the one for you. If you're stuck in a rut with no progression this role will dramatically improve your future prospects. Please make sure to apply today!