Wholesale Account Manager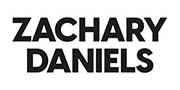 Description

Wholesale Account Manager - Fashion brand

£30,000pa + Commission package

Central Manchester

A trendy accessories brand that is leading the way in directional and catwalk inspired fashion & accessories has an exciting new role for a WHOLESALE ACCOUNT MANAGER with branded experience to join their wholesale team.

As an Account Manager you will be responsible for developing high street and key accounts across the UK, arranging and conducting sales appointments. Analysing marketing data and sales figures, along with identifying key accounts and potential new accounts. You will be a key member of the sales team reporting directly to the Brand's Head of Sales, and working closely with the in-house Design and merchandising teams.

The ideal applicant must have previous wholesale account management experience working for a high street or premium fashion brand with a proven track record in developing accounts. You must possess exceptional sales management, organisational and analytical skills, demonstrating strong negotiation and presentation skills. You must be results driven, have existing client contacts with experience presenting at trade shows, and have a strong understanding of the high street wholesale fashion industry.

This is a fantastic opportunity to join the wholesale team for a fast-growing accessories brand that will offer you a great basic salary, commission scheme, and career progression.