Area Manager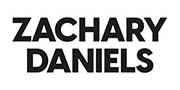 Description

AREA MANAGER - IRELAND

€70,000 + Package


Zachary Daniels is currently looking to recruit an Area Manager for a well-known Healthcare business to cover key locations across Ireland. This is a rare opportunity to join a high-performing business in a role, which will require you to lead various sites, delivering a strong financial performance and exceptional levels of customer care across the board.

As an established and inspirational Area Manager you will be able to bring outstanding leadership, energy and drive to a well-known healthcare provider who are eager to develop their business to the next level. Due to on-going growth and expansion, we need an outstanding Area Manager to help deliver results and drive teams and sites forward.

We are seeking a proven multi-site manager who has demonstrable experience of managing businesses across a diverse geographical area. The successful Area Manager will have background in Healthcare or Health sectors; we will consider applications from Area Managers with experience in any of the following areas Pharmacy, Optical, Cosmetics or Retail sectors.

The Role as an Area Manager:

Creating a positive and engaging working environment within your sites
Experience of managing multiple sites- minimum of 15 sites
Setting clear expectations in service, standards and operational excellence
Managing profit and loss, budgets, sales forecasting and various other key performance indicators
Liaising and networking with head office, ensuring relationships are established with all key stakeholders
Driving compliance to adhere to all policies and procedures
Ensure audit compliance in all key areas
Supporting with company events, local marketing and sharing successes
Lead, influence and develop your team
Assisting with ad hoc projects with the central Ops Team.

The New Area Manager:

Successful candidates will have proven capabilities in Area Management or Regional Management. A passion for delivering next-level service, supporting further business growth and managing a large number of sites is key. We can only consider candidates who have managed a minimum of 15 sites.

Ideally the Successful applicant will be based in the Dublin region

The Package

A competitive salary of €70k plus car allowance or company car and a wide range of company benefits and incentives are on offer for the successful applicant.

Please apply with your latest CV to be considered for this role.


Keywords: Area Manager, Regional Manager, Retail, Pharmacy, Optical, Healthcare, Head Of Retail, Ireland, Dublin, Limerick, Cork, Galway, Homeware, Area Support Manager, Area Sales Manager.