Financial Controller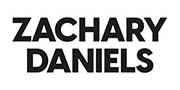 This job does not exist anymore.
Try running a new searchor browse our vacancies.
Or fill in the form below to receive job alerts.
Description

Financial Controller | Stockport | £50,000 - £65,000, plus car, bonus and benefits | Retail

 

This is an opportunity to be part of a UK success story and a fantastic employee centric business in the retail, consumer and wholesale industry. The company has rich heritage dating back over 40 years. During that time, despite growing into the medium-large business it is today, it has held on to its core values of putting people and customers first. An omni-channel, multi-site environment with a wide geographical spread, the business operates at a rapid pace and still has an entrepreneurial flare.

 

About the role

 

The successful individual will work closely with an experienced FD and play an integral part in the overall running of finance within the business, taking overall management and development of the finance team. This is a 'hands on' finance role and candidates with an impressive technical skill set (process, systems, attention to detail etc) will be preferred. As this is a retail & consumer business, experienced gained in a multi-site and high stock & inventory environment will be important.

 

Key responsibilities

 

Overarching management of the finance team, end to end (including PL and oversight of Payroll)
Improve and develop financial process, systems, information and value-add across the business
Execute wider finance strategy collaborating closely with FD and senior leadership team
Manage audit and banking relationship
Provision of financial packs for management team and board
Ad-hoc reporting
Statutory accounting, tax compliance, VAT returns, liaison with HMRC

 

Person profile

 

ACA, ACCA, CIMA qualified (or equivalent)
Strong character, ability to work with multiple stakeholders in a fast paced business
'Can-do' and team player attitude
Multi-site retail/distribution experience
Previous broad ranging FM or FC experience
Team management

 

Package

 

£50,000 - £65,000, plus car, bonus and benefits

 

Zachary Daniels and our client are both equal opportunity employers. We celebrate diversity and are committed to creating an inclusive environment for all employees.

 

All third party and direct applications will be forwarded to Zachary Daniels as the exclusive recruitment partner.