Internal Recruiter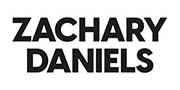 Description

Zachary Daniels are looking for an Internal Recruiter for a fast paced retail business. This role will be supporting both Retail & Head Office Recruitment.

As an Internal Recruiter, you will business partner with different areas of the business areas to deliver sustainable and measurable results when it comes to cost, time and quality of hires through effective sourcing, pipeline and forecasting activities. You will build and maintain a strong talent pool of candidates whilst being the key individual who champions the various recruitment processes. You will constantly act as a brand ambassador, working closely with various teams to ensure the right people with the right skills and attitude are hired into the business.

You should have a proven track record of filling vacancies with the best possible talent within an in-house or consultancy background, preferably within the retail sector. You should be extremely well organised with the ability to work at a fast pace and have excellent prioritisation and communication skills. This company is looking for a real 'people person' who is self-motivated and driven to succeed at all times.

Salary up to £33,000.


This role is hybrid working!

If you are interested, please apply today!