Financial Controller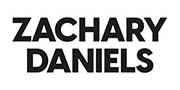 Description

Financial Controller | North London (hybrid working) | £65,000 - £75,000, plus excellent bonus and benefits | Retail

If you are looking to take your first step, or a further step into the world of Private Equity, this is an excellent opportunity to do just that. A close PE partner of ours is looking to identify a Financial Controller for an exciting portfolio business in the retail industry, performing excellently and on an aggressive growth journey. The successful individual will work closely with an experienced PE CFO and play an integral part in the overall running of finance within the business, taking overall management and development of the finance team. This is a 'hands on' finance role and candidates with an impressive technical skill set (process, systems, attention to detail etc) will be preferred. This is a company the people are proud to work for, a real team work ethos where everyone is pulling in the same direction.

About the role

The Financial Controller will report directly into the CFO, taking overall responsibility of all aspects of the finance function. This is a true controlling role, it is business facing, however the main deliverables are focused on the more technical aspects of the overall financial running of the business. The successful individual is expected to be the key finance representative when it comes to 'getting things right', high attention to detail and advocate of best practice across the business.

Key responsibilities

Overarching management of the finance function, end to end
Improve and develop financial process, information and value-add across the business
Execute wider finance strategy collaborating closely with CFO and senior leadership team
Management and development of the finance team
Manage audit and banking relationship
Development and delivery of excellent board and PE level reporting
Provision of financial packs for management team and board
Ad-hoc reporting
External partner stakeholder management including 3PL relationship
Payroll, statutory accounting, tax compliance

Person profile

ACA, ACCA, CIMA
If from practice, having already made at least a first move into industry
Strong character, ability to work with multiple stakeholders in a fast paced PE backed business
Multi-site retail experience
Working capital and cash management experience from a leveraged environment desirable
Team management

Package

£65,000 - £75,000, plus excellent bonus and benefits

Zachary Daniels and our client are both equal opportunity employers. We celebrate diversity and are committed to creating an inclusive environment for all employees.

All third party and direct applications will be forwarded to Zachary Daniels as the exclusive recruitment partner.

Due to recent significant increases in applications, it might take longer than we would like to respond to relevant profiles, we know this can be frustrating, thank you for your patience.