Senior Back End Python Developer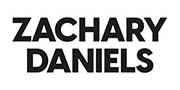 Description

Senior Python Developer - Django AWS SQL

Zachary Daniels have partnered up with a fast-growing start-up that's using state-of-the-art AI to provide a highly in-demand service to their growing client base.

Looking for 2 Senior Python Developers to join a dedicated development team, you'll play a big part in helping shape and grow the platform using leading-edge AI technology.

Your role:

Write clear, efficient, tested code
Working with the team to ensure system reliability, performance and uptime
Taking ownership of the technical architecture and solutions design
Maintain and develop ETL data pipelines to ensure usability and accuracy across the entire data infrastructure
Integrations into large enterprise IT systems
Build RESTful and GraphQL APIs
Learn and use the latest technologies as part of a talented, motivated team
Work with the data science team to deliver and optimise AI models

Key Skills:

Python - Django
AWS - Redshift
SQL
Knowledge/Experience designing and implementing data-intensive systems
Understanding of Kubernetes

Salary up to 80k, fully remote working plus stock options will be available.